Steve Adamyk Band – Graceland LP AND Bad Sports – Living With Secrets 12″s will go up on the website on Monday 8/22, begin shipping on Friday 8/26. Each will have a mailorder-only CLEAR vinyl version that is only available direct from Dirtnap.

Beat Beat Beat "Living In The Future"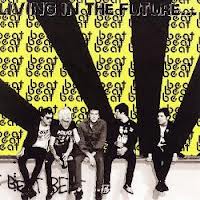 77 punk hooks with the energy and forward drive of early hardcore,  complete with attention-to-detail power-pop-esque songwriting skills. Saints meet Adolescents? Heartbreakers meets early Briefs?
Recorded in Atlanta with Dave Carbona, Living In The Future unleashes 12 sleazy,  swaggering punk/pop (NOT pop punk!) onto the undeserving masses.