Mind Spiders – Prosthesis LP out now! First 500 on clear vinyl, mailorder only!
Mind Spiders – Prosthesis Out Now!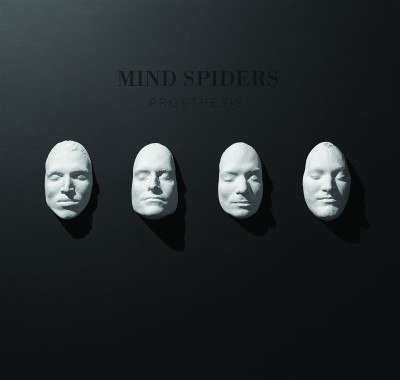 Out now on LP and digital! First 500 copies come on clear vinyl and are available mailorder only! All copies come with 320kps digital download coupon.
Order here: www.greennoiserecords.com
Download here: https://dirtnaprecords.bandcamp.com/album/mind-spiders-prosthesis
Fourth album in 5 years from Mark Ryan's shadowy, shape-shifting "solo" band.
Based in Ft. Worth, TX, Mind Spider's launched pretty much immediately after Mark's last project, the well-loved, highly-influential Marked Men went on indefinite hiatus at the beginning of 2009. (and Dirtnap Records agreed to put out their debut 7" and LP before even hearing the band!)
Earliest recordings were Mark playing more-or-less everything (except drums on some tracks), but since then the Mind Spiders lineup has been continually evolving, with Mark remaining the sole songwriter and constant member.
On this album, the lineup is Mark Ryan (Marked Men, Radioactivity, High Tension Wires, etc), Daniel Fried (Bad Sports, Radioactivity, Video, High Tension Wires, etc), Mike Throneberry (Marked Men) and Peter Salisbury (Baptist Generals/Sub Pop Records). Currently, the live band is a guitar-keyboard/drum 3 piece featuring Mark, Mike and Peter.
 Each Mind Spiders album has been different from the last. With that said, Prosthesis is probably a bit less of a stylistic departure from their last album (Inhumanistic, 2013) than from previous work. The album clocks in at a brief 8 tracks, however the songs tend to run a little longer than normal, really giving the individual songs room to breathe and grow.
Keyboard and guitar blend seamlessly into ominous, bleak (yet somehow still super catchy!) dark pop explorations, also incorporating postpunk, bedroom pop, krautrock, and tons of other obscure references along the way.
The first Mind Spiders album to be recorded at Mark and Jeff Burke's (Radioactivity, Marked Men) new Cool Devices studio in Ft. Worth, this is easily their best, fullest sounding effort yet! Prosthesis also is the first Mind Spiders album to be mastered by Mark himself.
Dirtnap Records SXSW Showcase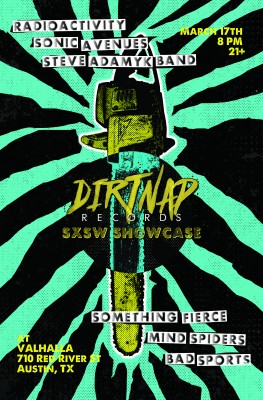 Mind Spiders – Prosthesis LP and Cold Mp3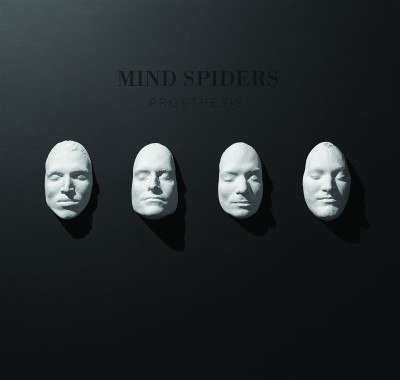 Mind Spiders return with their 4th album for Dirtnap on March 12th, with the release of "Prosthesis" on vinyl and digital!
Check out the track "Cold", courtesy of the AV Club!
http://www.avclub.com/article/mind-spiders-embrace-cold-their-newest-track-231140
Digital Catalog
We are currently in the process of switching digital distribution.
Releases are still in the process of being re-issued on various services (Itunes, Spotify, Amazon, etc). More are becoming available every day, but it will probably be a couple of weeks before the entire catalog is back up on every service.
Thank you for your patience.
Dirtnap Records Change Of Distribution
We are pleased to announce that effective January 1st, 2016, Dirtnap Records will be exclusively distributed by Revolver USA (www.midheaven.com).
This move will put us in great company with labels like Goner, In The Red, Alternative Tentacles, SS, and tons of others!
We have nothing but love and respect for our old distributor, No Idea Records. There is no "bad blood" whatsoever, we just feel like it's high time to try something new.
If you are a store/distro, we hope that you will continue to/start to stock our releases!If you already have a rep at Revolver, feel free to contact them for further details. If you need a rep at Revolver, please contact Uli Elser at uli@midheaven.com
________________________________________________________________
If you are outside the USA, you can either order direct from Revolver, or the following distribution partners should be carrying our stuff shortly after Jan. 1st.
Australia: Rocket
Benelux: Sonic Rendevous
Canada: FAB
France: Differ-ANT
Italy: Goodfellas
Japan: Disk Union, Plop
Scandinavia: Borders
UK: Forte
________________________________________________________________