Martha "Blisters In The Pit Of My Heart" LP Out Now! First 300 on red vinyl, mailorder-only!

Martha – Blisters In The Pit Of My Heart LP Out Now!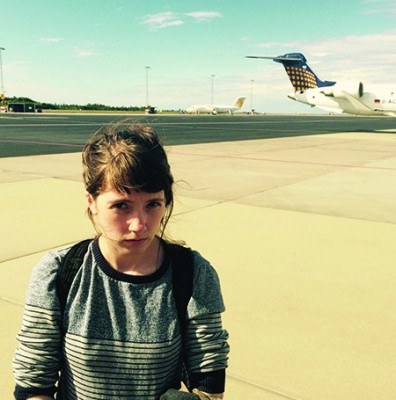 Over eleven expertly crafted pop songs, produced once again by MJ from Hookworms, Martha returns with their second album, Blisters In The Pit Of My Heart, explores the difficulties in staying political, passionate and punk. Hailing from the small town of Pity Me, UK, Martha plays energetic, impassioned power pop with intricate vocals and lush four-part harmonies, informed by '90s indie rock and contemporary garage punk. The band is J. Cairns (guitar), Daniel Ellis (guitar; Onsind), Naomi Griffin (bass; No Ditching), and Nathan Stephens Griffin (drums; Onsind).
Their debut album Courting Strong came out in 2014 and was included in NPR's top 50 albums of that year, winning them the epithet, "One of Britain's best rock bands." If the band's first album was about punks growing up, then Blisters In The Pit Of My Heart is about grown-ups staying punk, trying to stay creative and passionate, and making the most of everything in spite of the many obstacles that get in the way. It finds strength and solace in friendships, love, and motivation from the people in your life who really inspire you. Influenced by bands like The Replacements, Heart, Billy Bragg, Thin Lizzy, Cheap Trick, The Go-Go's and Radiator Hospital, the album bursts into life with "Christine," inspired by the 1980's British TV drama Threads about nuclear war. It's followed by the rousing "Chekhov's Hangnail," with backing vocals from Ellis Jones of Trust Fund. Catchy "Precarious (The Supermarket Song)" finds romance in the washing powder aisle, while "Goldman's Detective Agency" re-imagines 19th century anarchist Emma Goldman as a private eye vanquishing corrupt cops and politicians. Every song here is a potential single, from the infectious outsider anthem "The Awkward Ones" to the Billy Bragg / Coronation Street-referencing "Curly and Raquel." 
The album concludes with "St Paul's (Westerberg Comprehensive)," about being caught up in the toxic culture of a Catholic comprehensive school. "It's for the kids who had the guts to be queer at school and for those who didn't figure themselves out until they got out of school." Passion and love drip out of every second of Blisters In The Pit Of My Heart.
First 300 on color vinyl, available mailorder-ONLY!
Comes with digital download
We will not be selling this digitally on Bandcamp, but you can always download from Itunes, stream on Spotify, or paypal us $8, and we'll send ya WAV files.
Stream the whole thing here:
http://www.npr.org/2016/06/23/483110250/first-listen-martha-blisters-in-the-pit-of-my-heart
Order from www.greennoiserecords.com! Many 1000's of other titles available, free shipping in the US with $35 order!
Martha Tour Dates
Martha UK Tour Dates! New album out July 1st in N. America!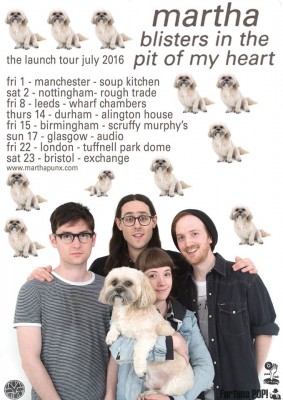 Radioactivity/Bad Sports Tour
Starts next week! New Bad Sports 12″ coming in August!
Wed 6/8 – Huntville, AL @ Salty Nut Brewery
Thu 6/9 – Nashville, TN @ Betty's
Fri 6/10 – Indianapolis, IN @ State Street Pub
Sat 6/11 – Cleveland, OH @ Mahall's
Sun 6/12 – Washington D.C. @ The Black Cat
Mon 6/13 – Philadelphia, PA @ Philamoca
Tue 6/14 – Boston, MA @ Middle East
Wed 6/15 – Montreal, QB @ Casa del Popolo
Thu 6/16 – Ottawa, ON @ Ottawa Explosion
Fri 6/17 – Toronto, ON @ Silver Dollar
Sat 6/18 – Chicago, IL @ Empty Bottle
Sun 6/19 – St. Louis, MO @ San Loo
Steve Adamyk Band – Graceland LP Out July 29th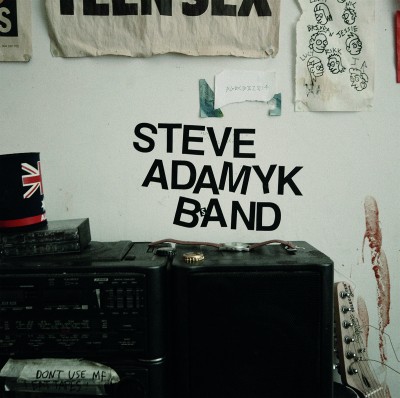 Blame Canada. Or for that matter, Ottawa. The Capital's kings of punk- power-fuzz are back and better than ever. After a whack of records and worldwide touring, "Graceland" is Adamyk's most dynamic and cohesive record to date, without breaking the mould. Colleen Green (Hardly Art) sings on it, Mike Krol  (Merge) croons on it and members of Sonic Avenues are now staples in the band.
This time, the band bunkered down in Montreal with engineer Adrian Popivich (Solids, The Dears) to bring Graceland to life. In the meantime, scream along to "Through My Fingers", or get lost in the depths of "High Mile"; the choice is yours.
Mind Spiders – Prosthesis Out Now!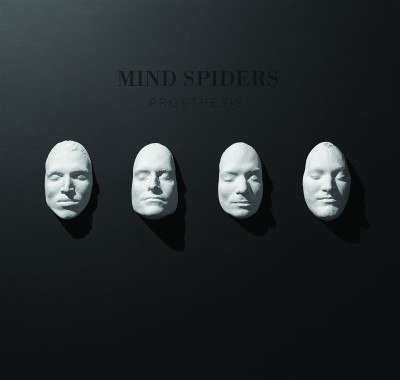 Out now on LP and digital! First 500 copies come on clear vinyl and are available mailorder only! All copies come with 320kps digital download coupon.
Order here: www.greennoiserecords.com
Download here: https://dirtnaprecords.bandcamp.com/album/mind-spiders-prosthesis
Fourth album in 5 years from Mark Ryan's shadowy, shape-shifting "solo" band.
Based in Ft. Worth, TX, Mind Spider's launched pretty much immediately after Mark's last project, the well-loved, highly-influential Marked Men went on indefinite hiatus at the beginning of 2009. (and Dirtnap Records agreed to put out their debut 7" and LP before even hearing the band!)
Earliest recordings were Mark playing more-or-less everything (except drums on some tracks), but since then the Mind Spiders lineup has been continually evolving, with Mark remaining the sole songwriter and constant member.
On this album, the lineup is Mark Ryan (Marked Men, Radioactivity, High Tension Wires, etc), Daniel Fried (Bad Sports, Radioactivity, Video, High Tension Wires, etc), Mike Throneberry (Marked Men) and Peter Salisbury (Baptist Generals/Sub Pop Records). Currently, the live band is a guitar-keyboard/drum 3 piece featuring Mark, Mike and Peter.
 Each Mind Spiders album has been different from the last. With that said, Prosthesis is probably a bit less of a stylistic departure from their last album (Inhumanistic, 2013) than from previous work. The album clocks in at a brief 8 tracks, however the songs tend to run a little longer than normal, really giving the individual songs room to breathe and grow.
Keyboard and guitar blend seamlessly into ominous, bleak (yet somehow still super catchy!) dark pop explorations, also incorporating postpunk, bedroom pop, krautrock, and tons of other obscure references along the way.
The first Mind Spiders album to be recorded at Mark and Jeff Burke's (Radioactivity, Marked Men) new Cool Devices studio in Ft. Worth, this is easily their best, fullest sounding effort yet! Prosthesis also is the first Mind Spiders album to be mastered by Mark himself.