Drakulas "Raw Wave" Out Now! First 200 on RED vinyl, mailorder only!

Cripples/New Luck Toy "Split"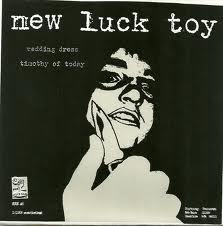 Thrashy, screaming, synth-punk by THE CRIPPLES called Hospital and Deep
Throat b/w washed out, slurred out, drowned out, smashed out punk
melodies of murder and marriage to aspiring dreams of gender
reassignment with Wedding Dress and Timothy Of Today, by NEW LUCK TOY.