Steve Adamyk Band – Graceland LP AND Bad Sports – Living With Secrets 12″s will go up on the website on Monday 8/22, begin shipping on Friday 8/26. Each will have a mailorder-only CLEAR vinyl version that is only available direct from Dirtnap.

Ends, The "Concrete Disappointment"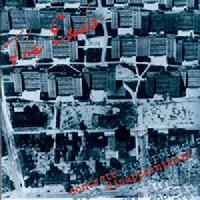 Its the second album (first of all new material) from Austin, TX's  best punk rock band, The Ends!
Taking a slightly different approach than on their debut, The Ends incorporate 5 decades of rock n' roll  influence into their punk rock attack, from 50's Chuck Berry riffing to
60's garage, to NY Dolls swagger, to English pub/punk 77 sound, all the  way up to the present day.