Jim And The French Vanilla "Afraid Of The House" Out 2/10! First 200 on mailorder only ORANGE vinyl!

Ends, The "Concrete Disappointment"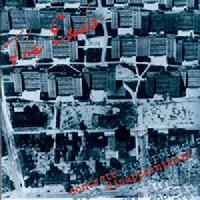 Its the second album (first of all new material) from Austin, TX's  best punk rock band, The Ends!
Taking a slightly different approach than on their debut, The Ends incorporate 5 decades of rock n' roll  influence into their punk rock attack, from 50's Chuck Berry riffing to
60's garage, to NY Dolls swagger, to English pub/punk 77 sound, all the  way up to the present day.