Low Culture – Places To Hide on sale now! First 200 on blue vinyl, mailorder only!

Hollow Points "Annihilation"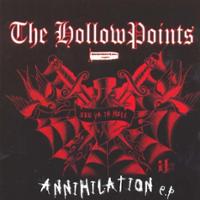 Starting off a kick ass melodic hardcore band in the Rancid vein, , this new 5 song Hollow Points CD-EP (was originally supposed to be a 7″, but all 5 songs were so great, we couldn't pick our favorite 2!), see's a  stripped down version of the band going in a slightly darker, more  hard-edged direction. The political sing-alongs of their first CD are  slowly being replaced by more personal, pessimistic blasts of leaner,  meaner razor-sharp punk……….