Legendary Wings – Do You See? LP out VERY soon. Will announce a release date within days.
Marked Men "Fix My Brain"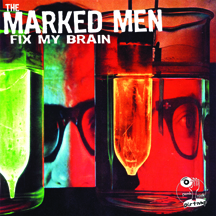 Reissue of the 3rd Marked Men LP, which shows the band's pop sensibilities in full bloom. Originally issued on Swami Records in 2006, this release put the Marked Men on many people's radar, and remains some folks' favorite to this day.