Steve Adamyk Band – Graceland LP AND Bad Sports – Living With Secrets 12″s will go up on the website on Monday 8/22, begin shipping on Friday 8/26. Each will have a mailorder-only CLEAR vinyl version that is only available direct from Dirtnap.

Neighborhood Brats "Total Dementia"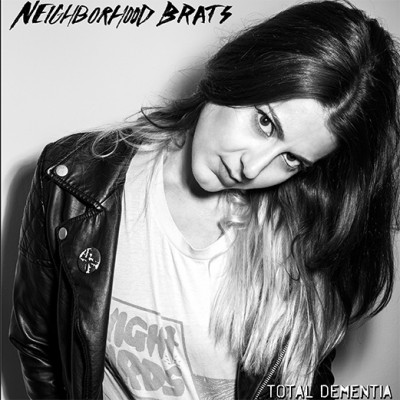 Neighborhood Brats are back with a one-off 7" for Dirtnap, and it's a scorcher!

This is a US pressing of a recent limited-to-300 tour 7" that had previously only been available on the Neighborhood Brats' Fall 2013 European tour.

Led by crazed frontwoman Jenny Angelillo and guitarist George Rager, and recently relocated to Los Angeles from San Francisco, 
the Neighborhood Brats are joined on this record by the new rhythm section of Tommy Branch and Richie Cardenas. The new lineup tears through 
3 originals (The title track is actually a re-worked version of the b-side of the Roofie And The Nightstalkers lone 7", Jenny and George's 
short lived pre-Neighborhood Brats project.) and a Go-Go's cover, all to ferocious effect.  Neighborhood Brats are one of our very favorite current 
bands, and we are beyond excited to release this EP! All copies come with download coupon, first 200 on color vinyl.