Steve Adamyk Band – Graceland LP AND Bad Sports – Living With Secrets 12″s will go up on the website on Monday 8/22, begin shipping on Friday 8/26. Each will have a mailorder-only CLEAR vinyl version that is only available direct from Dirtnap.

Radioactivity "s/t"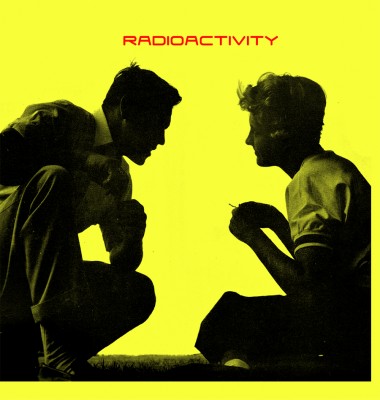 Yellow vinyl is sold out, black vinyl still available.
Radioactivity have announced their first of two albums on Dirtnap
Records!
Radioactivity is a continuation of The Novice, Jeff Burke's band while
living in Japan. Jeff has since moved back to Texas, and out of respect
to the Japanese lineup of the band, has changed the name to
Radioactivity. Some of these songs are re-purposed Novice tracks, while
others are brand new.
Jeff is one of the most distinctive songwriters in the punk rock
underground, and these songs will sound instantly familiar to any fans
of The Marked Men or Potential Johns.
Band members include Jeff Burke, Mark Ryan, and Gregory Rutherford,
whose credits read like an all-star lineup of Texas punk and garage rock
royalty, including members of The Marked Men, Mind Spiders, Bad Sports,
Wax Museums, The Reds, VIDEO, and The Novice.
Radioactivity's first, self-titled LP is due out on Dirtnap Records in
October, and it will coincide with a Radioactivity 7″ released on
Germany's Alien Snatch! Records.The album will be promoted by an
October/November European tour supported by Japan's Suspicious Beasts.
Look for ANOTHER Radioactivity LP coming soon on Dirtnap!
All copies come with download coupon.