Steve Adamyk Band – Graceland LP AND Bad Sports – Living With Secrets 12″s will go up on the website on Monday 8/22, begin shipping on Friday 8/26. Each will have a mailorder-only CLEAR vinyl version that is only available direct from Dirtnap.

Spits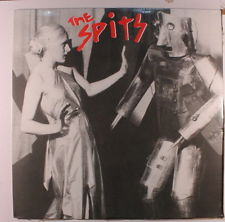 The infamous SPITS make their 3rd full length insult to bands calling
themselves "punk" out there. The "spit-a-lizer" and the robot skaters
are back, pushing the envelope of original punk rock and roll once
again. They are the greatest party band of all time, so watch your beer,
watch your girlfriend! They make you scream. They make you rock. They
make you lose control! With infuluences that predate punk itself, this
new record out does their last, as every one of their releases have, in
succession.