Steve Adamyk Band – Graceland LP AND Bad Sports – Living With Secrets 12″s will go up on the website on Monday 8/22, begin shipping on Friday 8/26. Each will have a mailorder-only CLEAR vinyl version that is only available direct from Dirtnap.

The Ergs "Upstairs/Downstairs"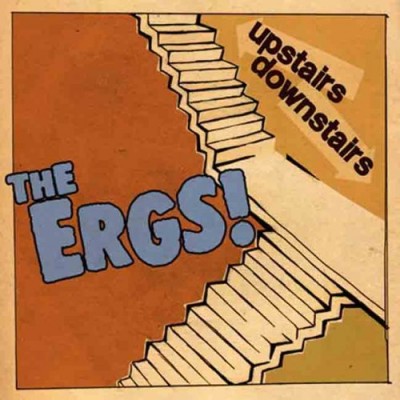 Lots of bands dream of becoming a great punk band, a great pop band,or a great hardcore band. But the truly great bands, the ones that come along and alter the course of music, can never be pigeonholed into just one genre. You don't want to listen to the same type of music all the  time, so why would a band wnt to drone through songs that all sound the same?
The Ergs have the talent to play outside the lines. The New Jersey-based trio draws influences from the strongest sections of the  SST catalog, pop punk in the vein of both Ramones and Descendents, country, and even jazz. When listening to The Ergs, prepare to have your definition of pop punk challenged. As a band, everything goes; As
listeners, everyone wins.