Low Culture/Needles//Pins 7″ out 10/28. First 200 on CLEAR vinyl, goes on sale around 11am PST!
The Splits Join Dirtnap, + European Tour Dates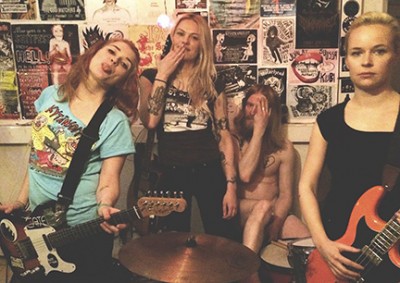 Helsinki, Finland's The Splits have joined the Dirtnap Records roster.
Their 1st LP on Germany's P. Trash records really wowed us here at Dirtnap, and we sold quite a few of them by recommending 'em to every single person who walked into our shop. So it seemed like a natural fit to pick 'em up for their next album!
Their 2nd LP  has been recorded and is being mastered in Ottawa by Crusades' Dave Williams as we speak. Many more details to follow, in the meantime the band is on tour in Europe now with U.K.'s The Love Triangle. Here are the remaining dates, all 3 of 'em:
7/9 Zürick
7/10 Schaffausen
7/12 New Direction Fest / Stuttgart