Jim And The French Vanilla "Afraid Of The House" Out 2/10! First 200 on mailorder only ORANGE vinyl!

White Wires "WW3"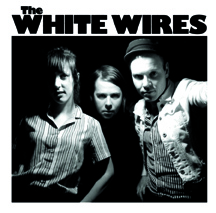 Here it is, the 3rd album from Ottawa Ontario's White Wires, and it's their best one yet! We're not just saying that, either! Confident, heart-felt, refreshingly irony-free pop that's just about the catchiest thing you've ever heard. This is a rock solid album that really hits a stride as it goes along. One thing we've always admired about this band is how each of their albums are very distinct from one another, but are unmistakably, undeniably The White Wires.The first record was the "garage" album, the 2nd was the "punk" album, this one is the pop masterpiece. Get ready.
LP temporarily out of stock.