Jim And The French Vanilla "Afraid Of The House" Out 2/10! First 200 on mailorder only ORANGE vinyl!

Youthbitch "I'm In Love With Girls"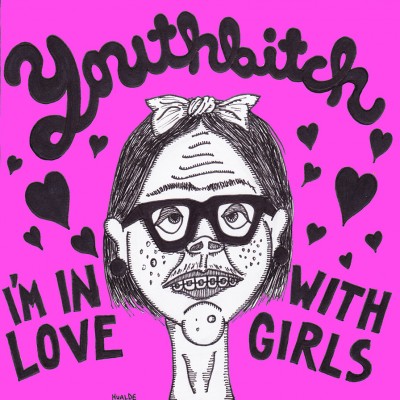 Youthbitch is a four piece based out of Portland,OR, but made up of transplants from Illinois, St Louis, and Idaho. Their second LP, 'Don't Fuck This Up,' came out on Jonny Cat Records in August 2012. The Willamette Week called it 'the best local document of such a sound since the Exploding Hearts' Guitar Romantic, and it deserves a vaunted spot next to Gentleman Jesse's self-titled debut in taxonomies of contemporary classics.
This is the first time we've done a 7″ with an up-and coming local band in years (The Mean Jeans – License 2 Chill 7″ was the last one, in fact). Once you hear this, though, it will be immediately apparent why we broke our long dry-spell. Split release with Jonny Cat Records. All copies come on color vinyl with a download code.