Phylums – Phylum Phyloid LP Out Now!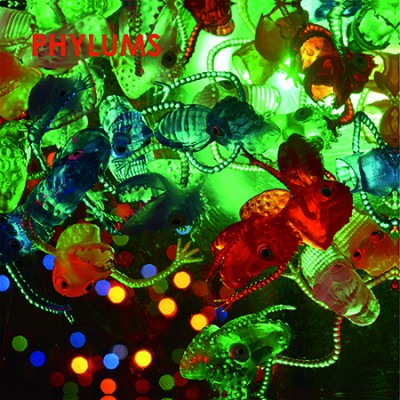 Attention, please! It's not often that we present the absolute first release from a band. Generally we like to wait till a particular act has a record or two under their belts, has toured some, etc etc before we jump on 'em. With that said, here is world-debut release from this straight-up, no-frills rock n' roll band from Milwaukee, members of Goodnight Loving, Sugar Stems, Holy Shit!, Head On Electric, and lots more! They have been playing shows around WI for a handful of years now, but since they haven't released anything, very few people from outside their hometown have heard of 'em!  Don't sleep on this band!
First 200 are on green vinyl and are available only at www.greennoiserecords.com
Order your copy now, or download from www.dirtnaprecords.bandcamp.com
Free shipping with $35 order (US customers only, sorry), 1000's of other titles available in our distro! All copies come with download coupon! Free Phylums posters with order, while supplies last!
Stream the whole thing here:
http://www.imposemagazine.com/bytes/chatter/week-in-pop-boulevards-all-walls-arwen-lewis-deletions-future-museums-girl-band-the-persian-leaps-phylums-warm-deltas-wrlm-dark-palms-golden-void-michael-stasis-sabonis
Like a spore in a petri dish, Phylums slowly cultivated in the dank basements of Milwaukee, Wisconsin in 2011. With a common goal of creating stripped-down, primitive rock n' roll, members of Wisconsin acts Goodnight Loving, Head On Electric, and Holy Shit! started banging out three-chord homages to the Sonics, Creedence, the Monks…any band with a simple message and no-frills attack.
Phylums took this primitive drive into Kyle Motor's recording studio in Madison Wisconsin in summer 2014.  It took the band under 24 hours to record their complete debut album on reel-to-reel eight track. Surfy guitar leads and wandering fuzz combined with a rhythm section of driving toms and bass make up the core instrumentation, but a shades of organ, piano, and even a vacuum cleaner add to the sonic palette.
The songs, ranging from party rave-ups to off-kilter introspections, eschew the traditional boy/girl tropes of most three chord songs and instead focus on, amongst other things, alienation, the afterlife, speech impediments, and the frustrating beauty and monotony of modern life.
Track List:
 
1. Can't Get Through
2. Bottle Of Wine
3. Cold Coffee
4. Route 66
5. Crummy Side Of Town
6. Stutter Bug
7. I Gotta Know
8. IC3D
9. Absurdity
10. Time Capsule
11. Vacuum Cleaner
12. Go Home