Jim And The French Vanilla "Afraid Of The House" Out 2/10! First 200 on mailorder only ORANGE vinyl!

Dirtnap Records SXSW Showcase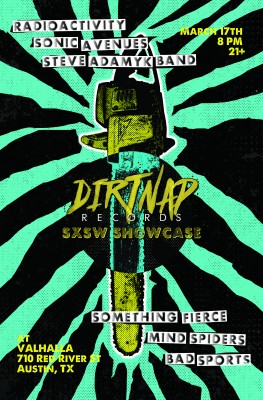 Mind Spiders – Prosthesis LP and Cold Mp3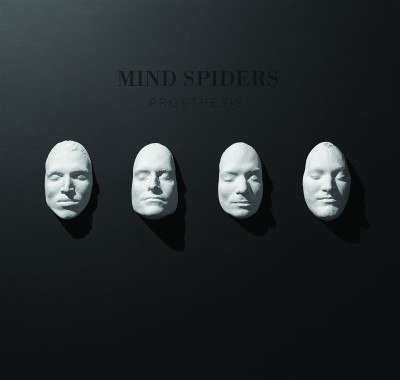 Mind Spiders return with their 4th album for Dirtnap on March 12th, with the release of "Prosthesis" on vinyl and digital!
Check out the track "Cold", courtesy of the AV Club!
http://www.avclub.com/article/mind-spiders-embrace-cold-their-newest-track-231140
Digital Catalog
We are currently in the process of switching digital distribution.
Releases are still in the process of being re-issued on various services (Itunes, Spotify, Amazon, etc). More are becoming available every day, but it will probably be a couple of weeks before the entire catalog is back up on every service.
Thank you for your patience.
Dirtnap Records Change Of Distribution
We are pleased to announce that effective January 1st, 2016, Dirtnap Records will be exclusively distributed by Revolver USA (www.midheaven.com).
This move will put us in great company with labels like Goner, In The Red, Alternative Tentacles, SS, and tons of others!
We have nothing but love and respect for our old distributor, No Idea Records. There is no "bad blood" whatsoever, we just feel like it's high time to try something new.
If you are a store/distro, we hope that you will continue to/start to stock our releases!If you already have a rep at Revolver, feel free to contact them for further details. If you need a rep at Revolver, please contact Uli Elser at uli@midheaven.com
________________________________________________________________
If you are outside the USA, you can either order direct from Revolver, or the following distribution partners should be carrying our stuff shortly after Jan. 1st.
Australia: Rocket
Benelux: Sonic Rendevous
Canada: FAB
France: Differ-ANT
Italy: Goodfellas
Japan: Disk Union, Plop
Scandinavia: Borders
UK: Forte
________________________________________________________________